Tailgating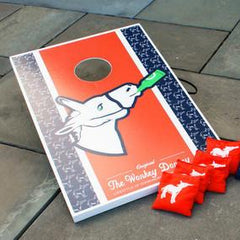 These are the two best soft coolers on the planet…"I know from experien...
A game for the ages…Over the years many a war may have been settled ove...
Cannonball Comin'! Please do not leave home without your keys... on your...
This double-walled vacuum insulated tumbler made in 18/8 stainless will ...
Let your colors fly!  This 3' x 5' nylon flag will let others know where...
They say some of the best athletes in the world are "Corn Holers".  We ...